Triumph 1800 Roadster For Sale
This page contains information on the Front end upgrade, Tube shock upgrade, Power Steering, and Front Disk Brake upgrade.

For the most part I removed the original front leaf spring suspension and replaced it with a suspension from a Jaguar XJ6 Series II.

Click picture to enlarge.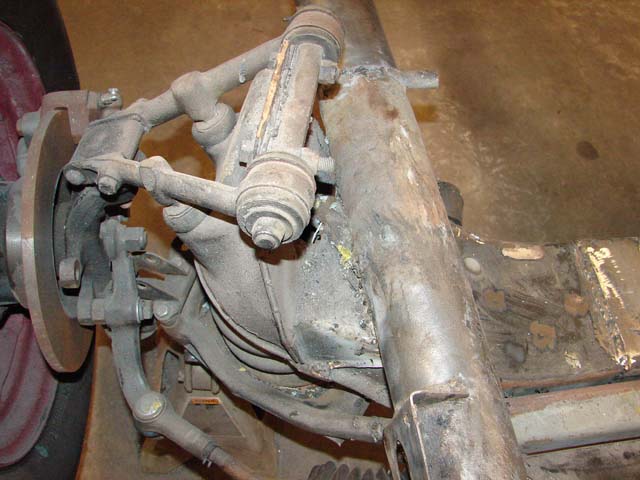 Then the vertical member was switched out with an Jaguar XKE unit, this would allow me to add a power steering rack to the front of the car.

Click picture to enlarge.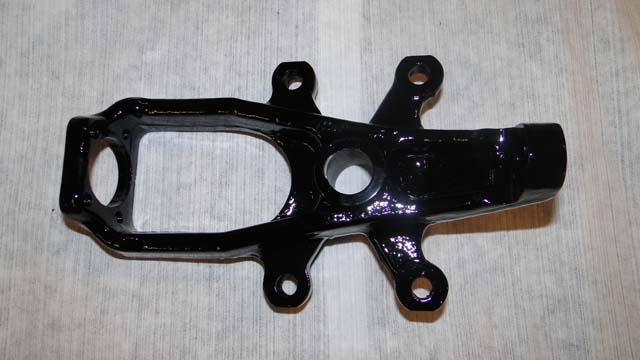 I used a stock Ford Mustang II power steering rack. The first big problem is making it so the power steering rack will mount to the frame and function properly. The rack was hitting the frame. So I had to cut out and re-weld the front fender mounts to allow space for the power steering rack to function.

Click any picture to enlarge.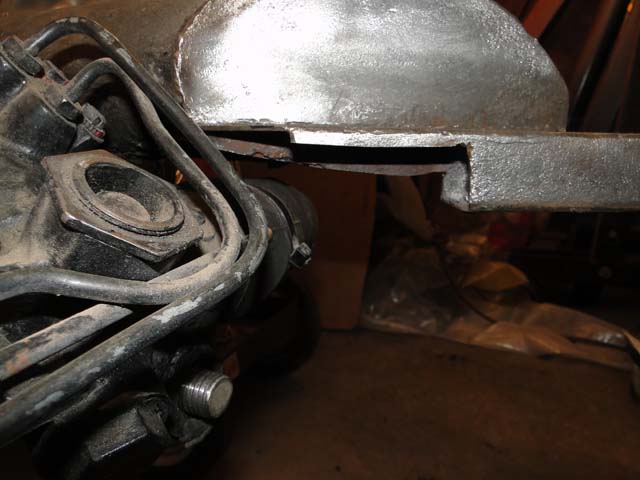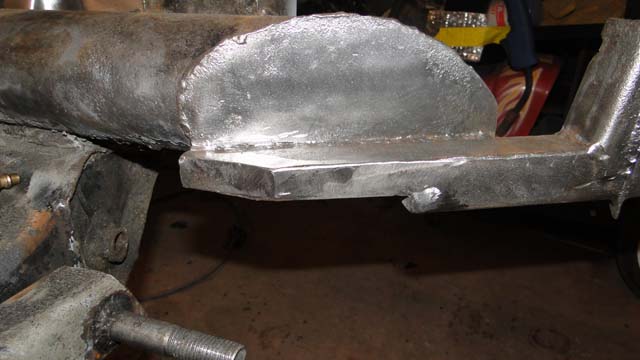 The next problem is that there is no place to mount the top of the shock. The shock would normally mount to the inner fender well of XJ6 Series II. I located custom made shock brackets made by TopRodz in Austrailia, and the were reasonable priced. They come in a six piece set, once the were welded they look factory made. See test fit photo.
Click any picture to enlarge.
| | | | | | |
| --- | --- | --- | --- | --- | --- |
| | | | | | |


Now the Jaguar XKE disk brakes were high tech for there time, but by today's standards, and due to the increased horse power that has been added to this car more braking power is needed. I contacted the Master Jim Boffo of Boffo Motors. He told me he has done this type of rotor upgrade before, and we will use a larger Chrysler rotors, however they will need to be re-drilled to fit the XKE Hub, and bolt pattern.

Click any picture to enlarge.
Contact Bob Capo at bob@bobcapo.com for further information
on any of our restorations.

Thank You.